Bandit is Keira Walker's third and one of her most trusted Monsuno. She obtained him from Catera Suno , her childhood best friend. Bandit and Keira are still trying to learn how to get along, but with time and patience, they can become a great team and great friends.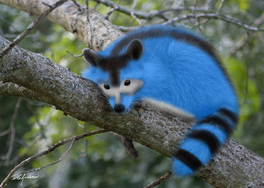 Attacks/Moves
Thief
Scratch
Block
Heal
Special Move: Swipe
Gallery
COMING SOON
Ad blocker interference detected!
Wikia is a free-to-use site that makes money from advertising. We have a modified experience for viewers using ad blockers

Wikia is not accessible if you've made further modifications. Remove the custom ad blocker rule(s) and the page will load as expected.